Her party is this weekend, but I always make them cupcakes on the day of and a special dinner. Thumbelina's dinner was spaghetti and meatballs. They all love my homemade meatballs. They are super simple and can be found on my food blog. Alice even helped me shape them today!
DISCLAIMER
: We had the kids dressed for bed. The leopard print pajama dress actually used to belong to Alice, that is how old it is. I did not buy it, it was a gift, and who looks down on gift jammies?
Pinkalicious cupcakes: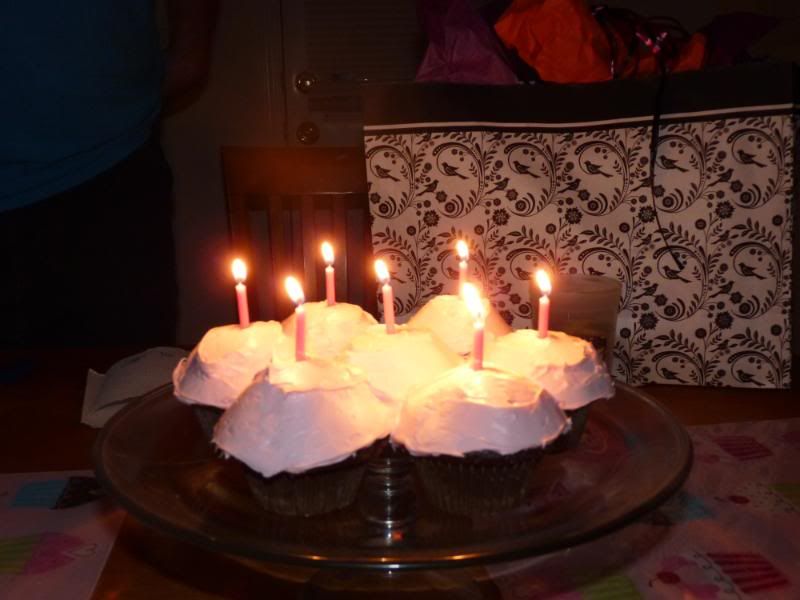 Clapping while we sing Happy Birthday (didn't pay royalties either! Nanananana!)and blowing out the candles: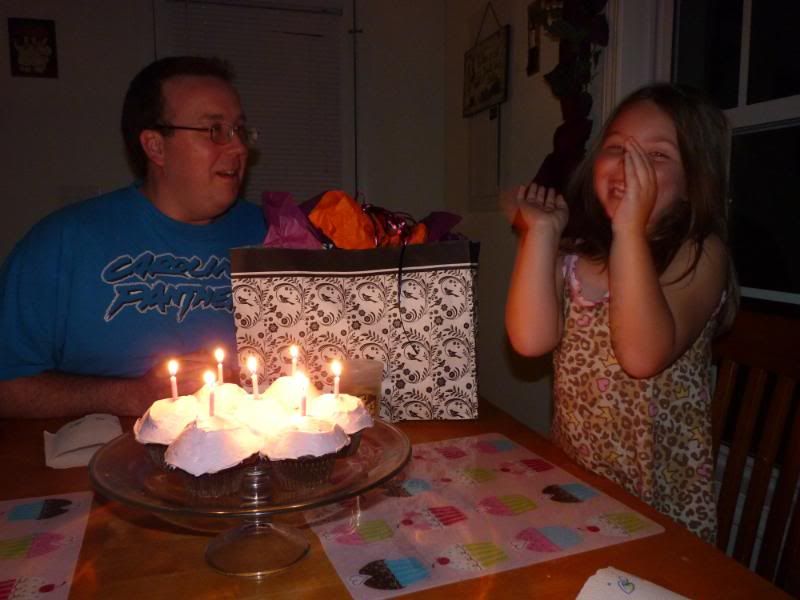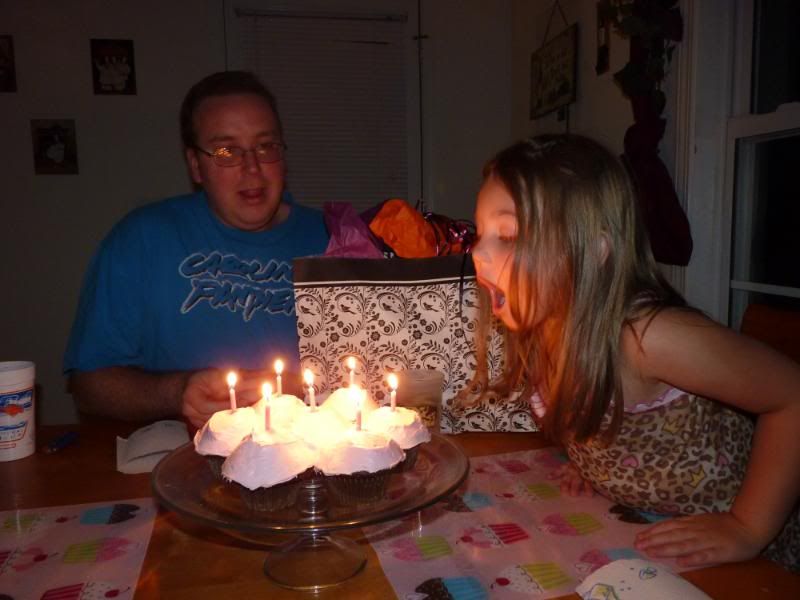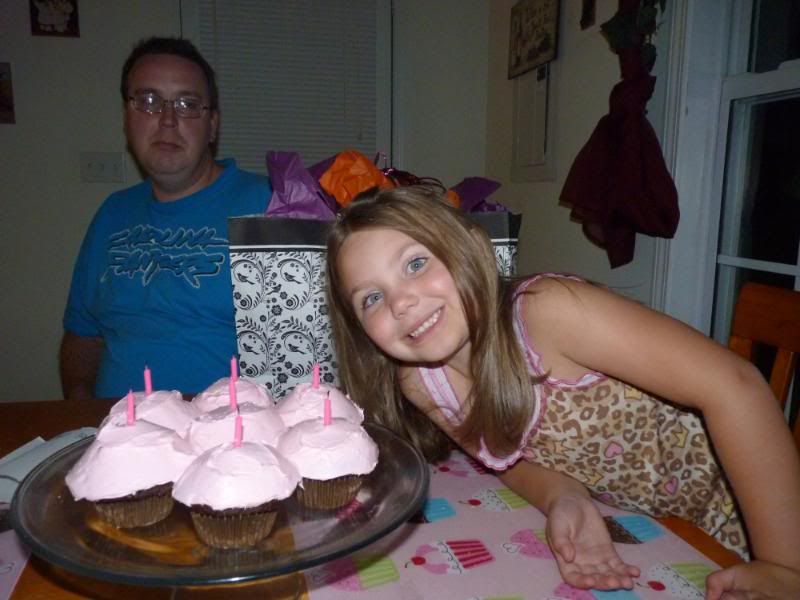 Super excited over her new Barbie Daphne doll: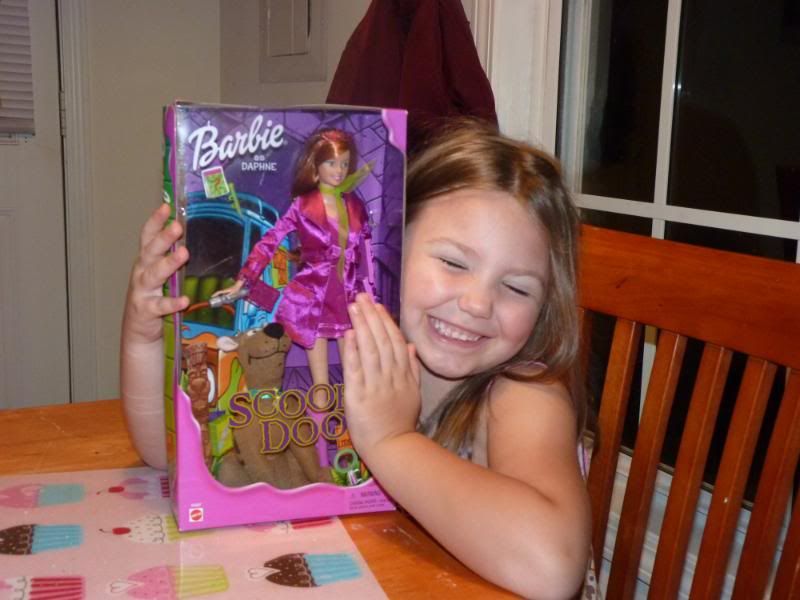 Now, let me tell you a secret about that doll. Except for the seller I bought the doll from, this one doll was going for prices anywhere from $50-$150. And sellers were getting it! Some little bitch kept trying to outbid me on it, but there was no way I wasn't winning. With shipping, I got her for a little over $25.00, which is the going rate for Barbie these days.
The things we do for kids and their obsessions!