We were planning to do a cookout with Matts mom this year, but want we really wanted to do is head to the mountains. Out of the blue, Sharan offers up this same suggestion! Below are a few pictures from our day visiting the
Churches of the Frescoes,
in the North Carolina mountains. Ben Long is the artist, who I was happy to learn was from the town of Statesville, NC. Not technically my hometown, but definitely the place I adopted from the ages of 9 through 17.
We had a wonderful time up there. The frescoes were beautiful, and being placed in these tiny old churches made it so much better. I have a weakness for little itty bitty churches. I don't know what it is, but I find them so beautiful. If the wedding had been smaller, as I originally planned, we would be getting married in one.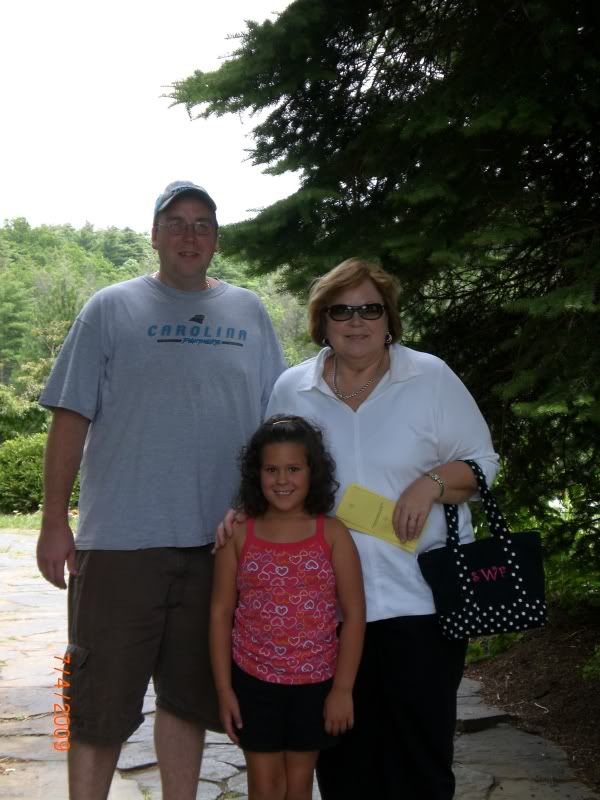 Sharan, Matt, and Chloe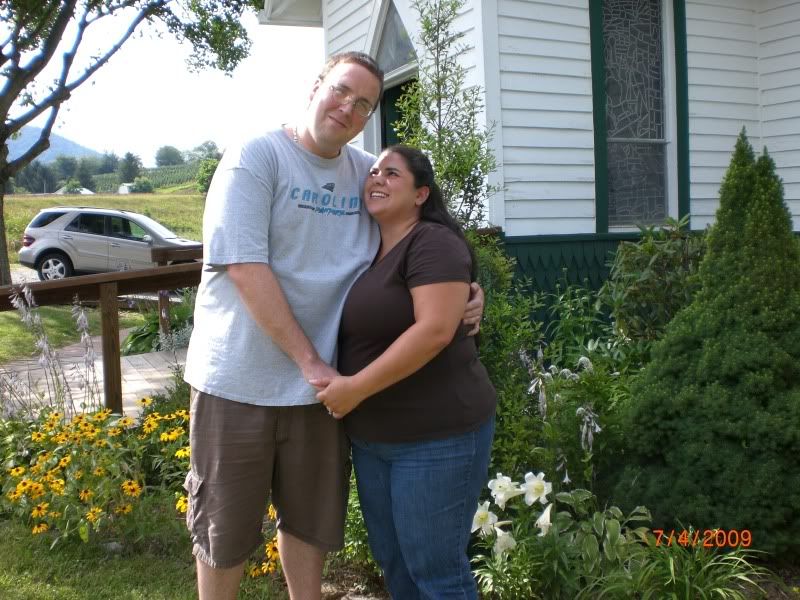 Matt and Me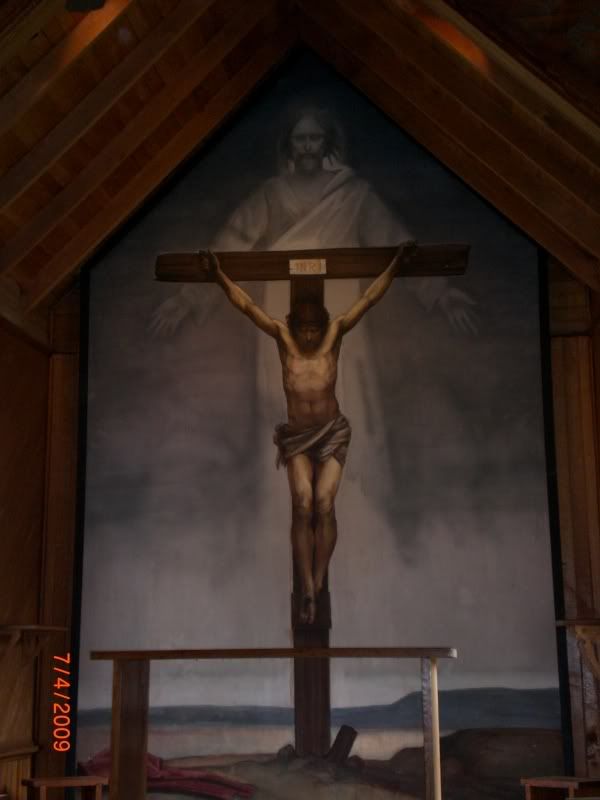 I loved this the most. It just stood out so well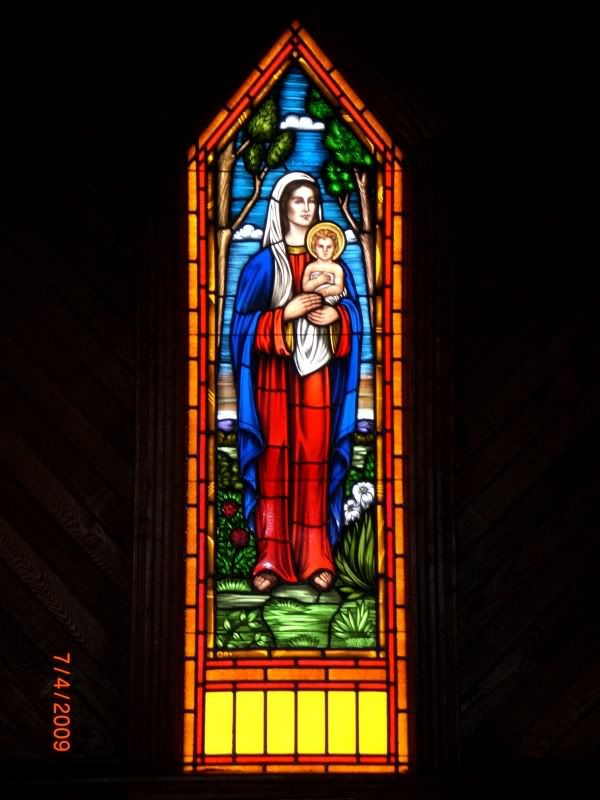 The lighting when I took this was perfect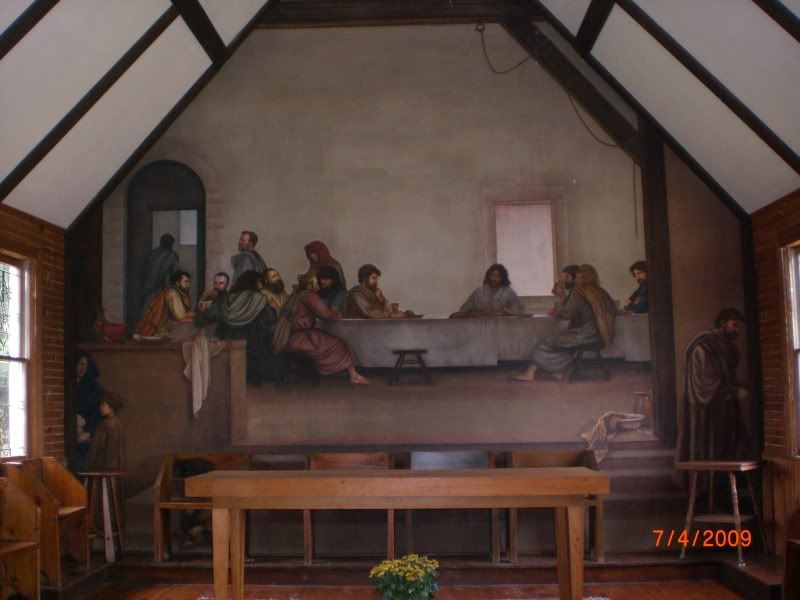 His personal Last Supper vision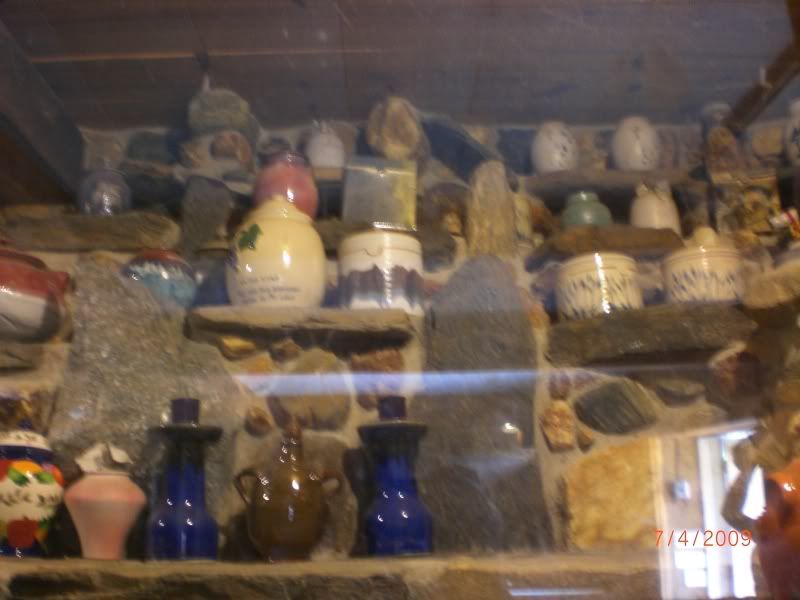 Underneath one of the churches, you can have your ashes placed. You choose the item you wish to have your ashes stored in. This seemed so special to me. As if each jar or pot spoke about the person inside. This isn't even half of them.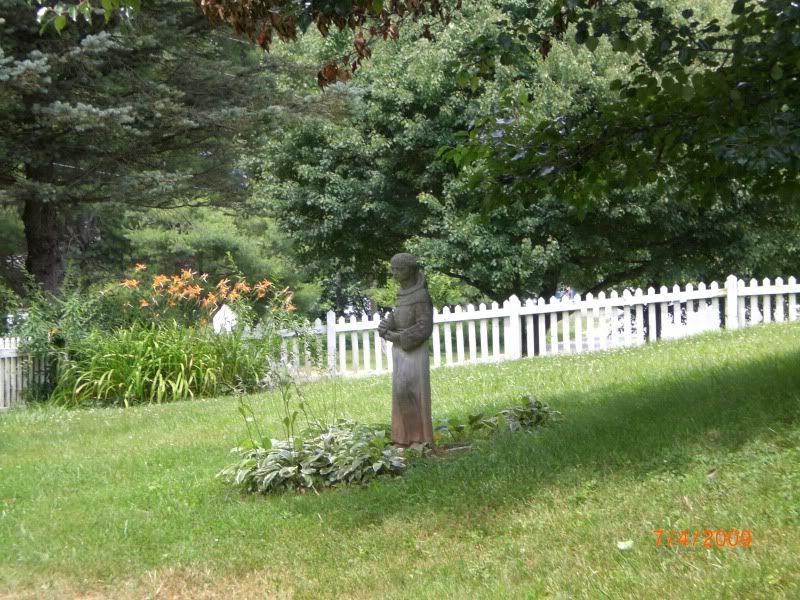 This was one of the statues in the yard. Matt loved it, so I snapped it for him.