We went back to the Outer Banks after opening presents on Christmas. It's where I came down with this god awful cold I am still stuck with. How long are these things supposed to last?
On Monday, when we were leaving, we took the girls to see two of the nearest lighthouses. They were begging. Of course, they didn't consider the first, Currituck in Corolla, a real lighthouse, since lighthouses "are supposed to be black and white striped mommy!"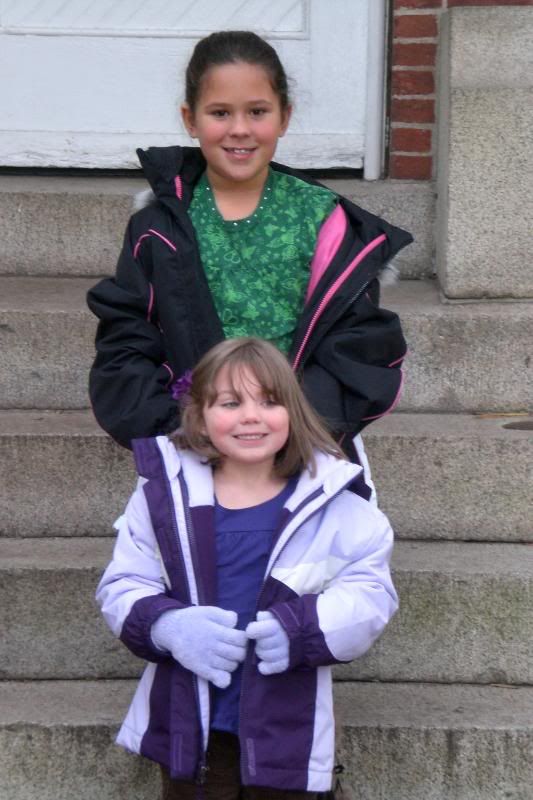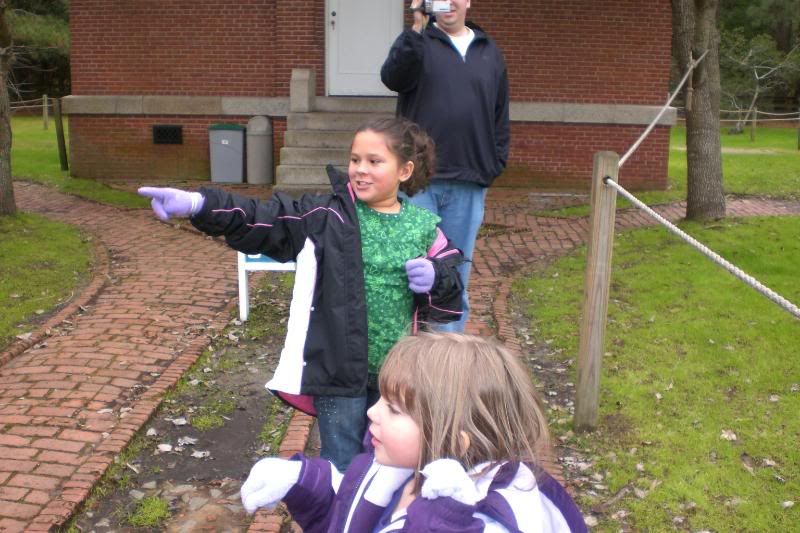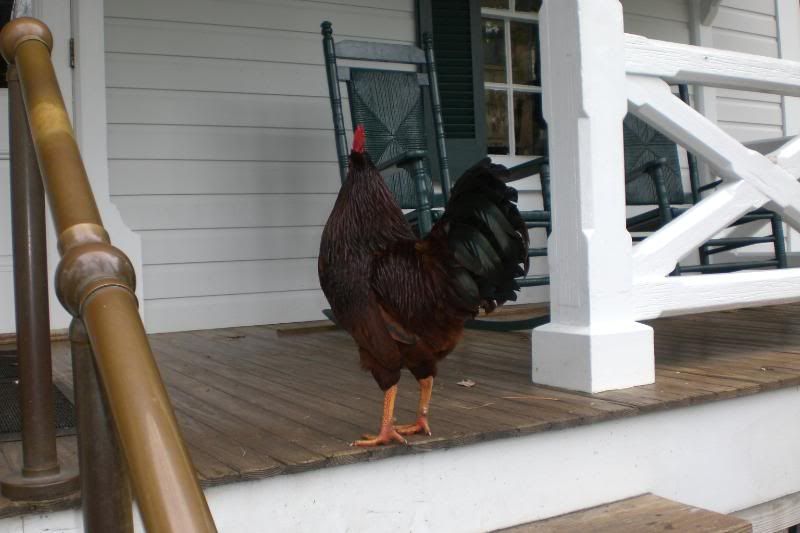 After we left there, we headed to my favorite OBX restaurant to eat. Only to find that it was closed on Mondays. I was pretty upset with this. But there are only so many words you can say with little ears listening. We stopped at a freaking Sonic instead. Which might be fitting, since it's the last thing we ate before leaving last time. Smith family tradition?
We had to stop at a gas station, where the girls saw a dog driving a truck: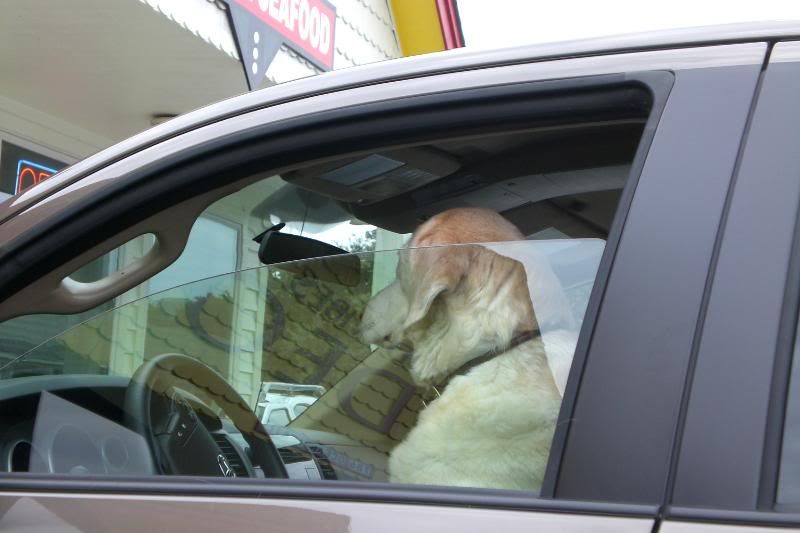 After that pit stop, we drove a little bit further out, and the girls got to finally see a "real" lighthouse. Bodie Lighthouse. Not pronounced with a long "O". It's pronounced like Body.