Matt told me that we needed supplies before the indians came to raid and became pissed off that there is nothing to take. I reminded him that he was talking about his wife. He looked at me sideways and said "I know".
I begged him not to go out, but you know how men are, anything is a challenge. Up north this would be a normal every day winter? Do they get as much ice up there? Or is it more powder?
Our Cul-de-Sac: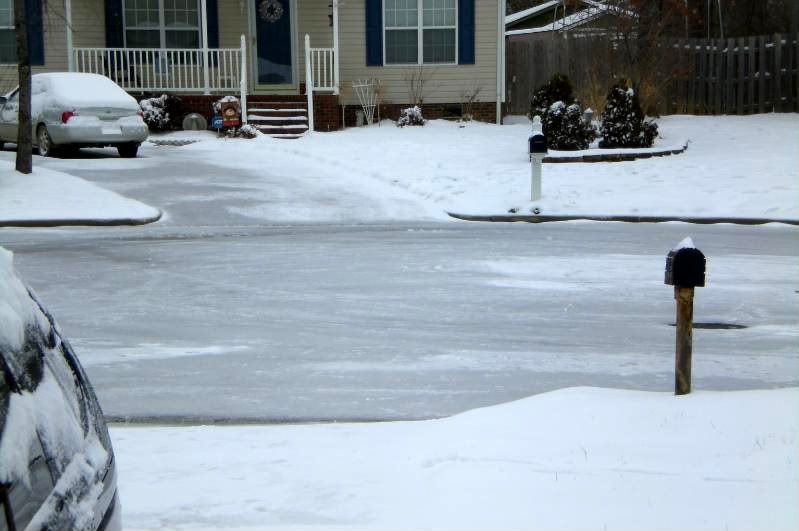 Matt digging out his Accord: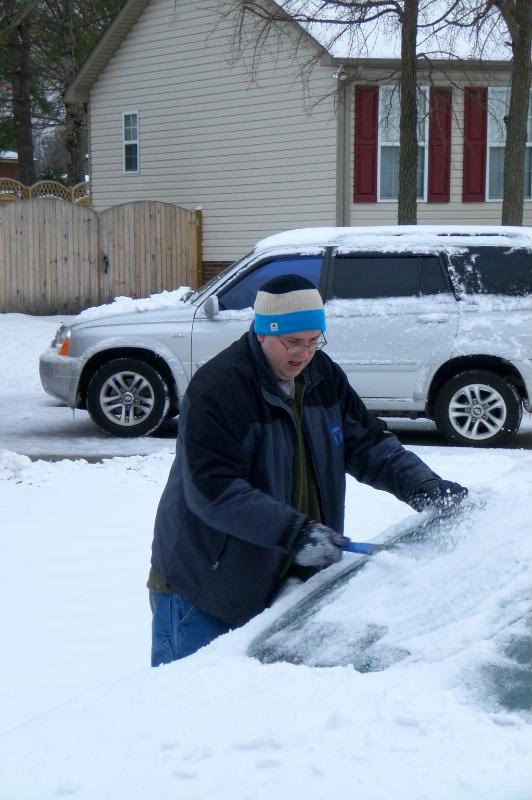 All of this for some velveeta and salsa. WHAT? It's my snowy comfort food. Shut up. I told him no, but he is going into soda withdrawals, so nothing would have kept him in the house. Apparently, filtered water just isn't the same.
And two more shots, of Ziva, and what's left of Alice:
Apparently, she melted: