Halloween is here, and yet, I barely see the signs of it in stores. Thanksgiving doesn't even exist anymore, except maybe to the turkeys that are killed each year. Christmas is out in full force. In Hobby Lobby, I completely forgot what time of year it is, as I was transported to Santas freaking playground. I got totally sucked in. I was walking down an aisle when I suddenly turned to Matt and said "Halloween is on Saturday." At that exact moment 6 other people lost that dazed look, shook their heads, and looked around in shock.
We carved our pumpkins today. Chloe wanted Kuromi, from Hello Kitty. Though, I have no idea how to make a pumpkin Goth. Emily on the other hand, wanted Hello Kitty. The pumpkins are carved exactly the same, yet, somehow, by the grace of God, they don't realize it and are happy with what they got.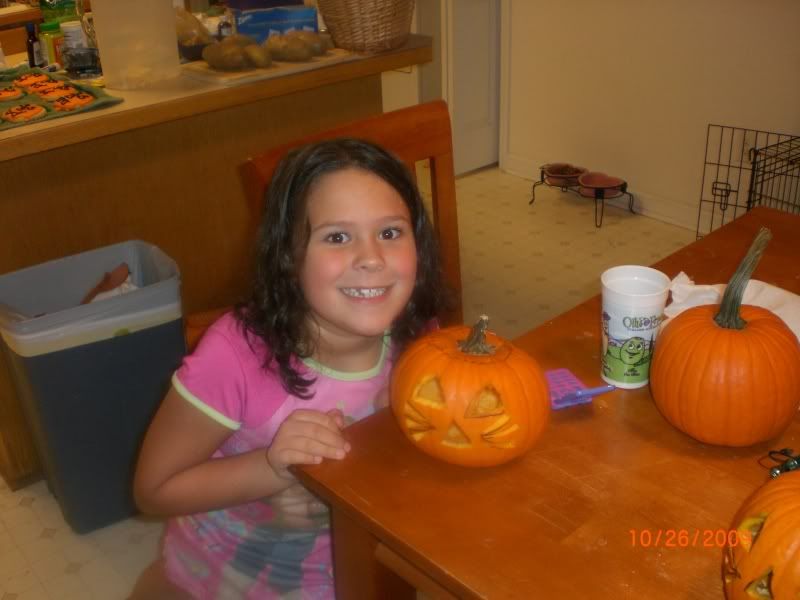 Matt realized he just might be allergic to pumpkin: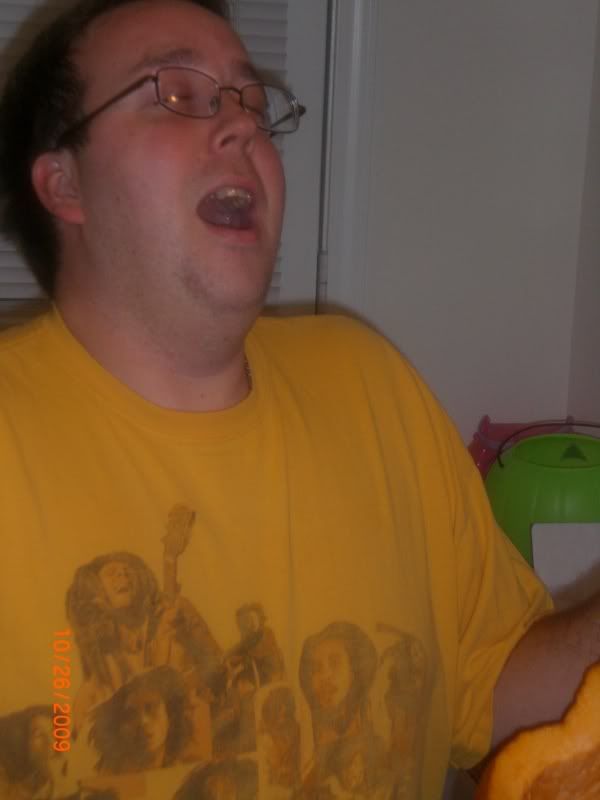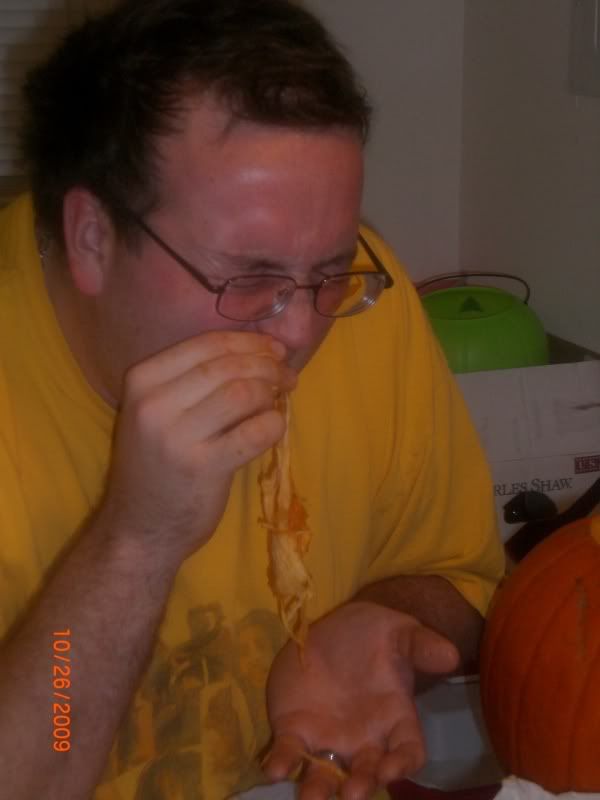 He wound up sneezing his brains out
The pumpkin Family along with Mine: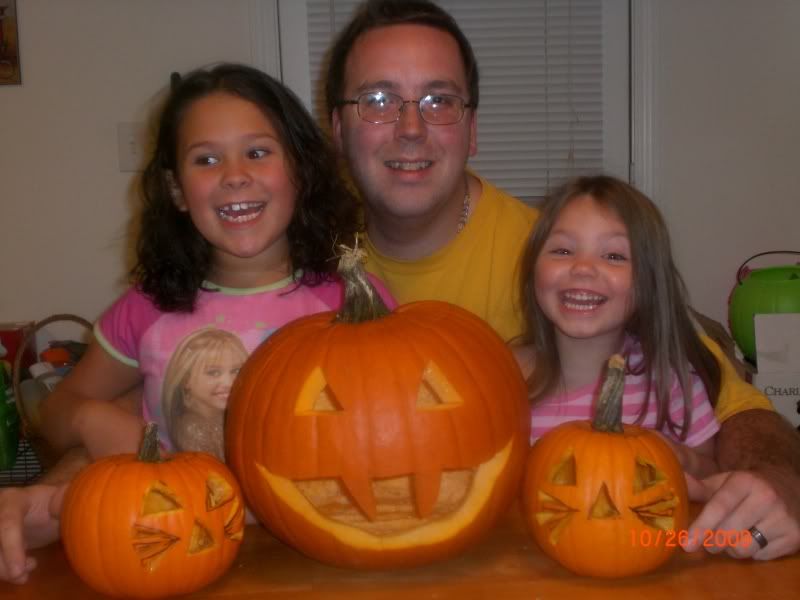 Suddenly, that WOOT shirt is more terrifying than before....