I loved my GPS. We were inseparable. Where ever I went, GPS went. It was the best of times, which today turned to the worst of times.
Apparently, in the town the preschools school trip was, there are two roads, on separate sides of town, with the exact same address, with the exact same zip code. Or so says my GPS. Because when we got the the first "version" it said we had arrived to a bump in the road. No, I am not kidding. There was no road to even turn on with this roads name.
Eventually we got to where we were going, albeit, 25 minutes late. Luckily, it wasn't an issue. It was pumpkin patch day! Matt, Emily, and I had a blast. Even on the Hay Ride, which was sans the hay. Just benches. We each got a pumpkin, and Emi is already begging to carve it. Definitely my child. Likes taking knifes after things.
Pumpkin Patch Pilgrims! They had a petting zoo as well, with Buffalo, goats, miniature horses, turkeys, chickens, and even a baby cow. I want to kidnap the baby cow.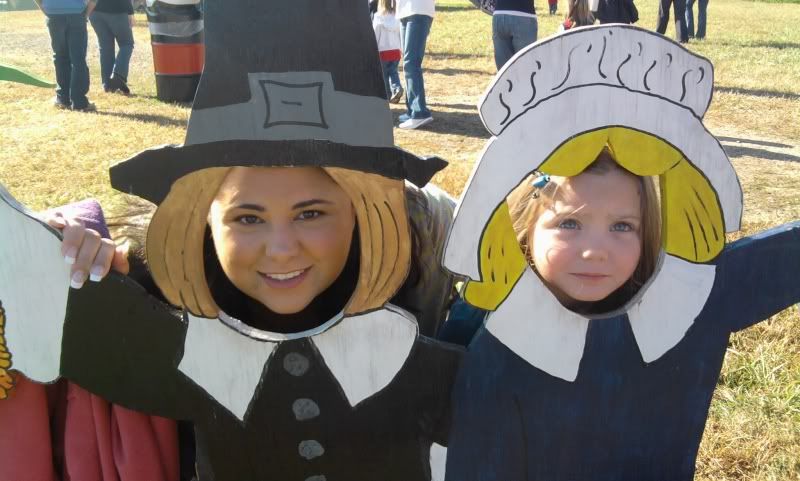 Me and Emily on the "hay" ride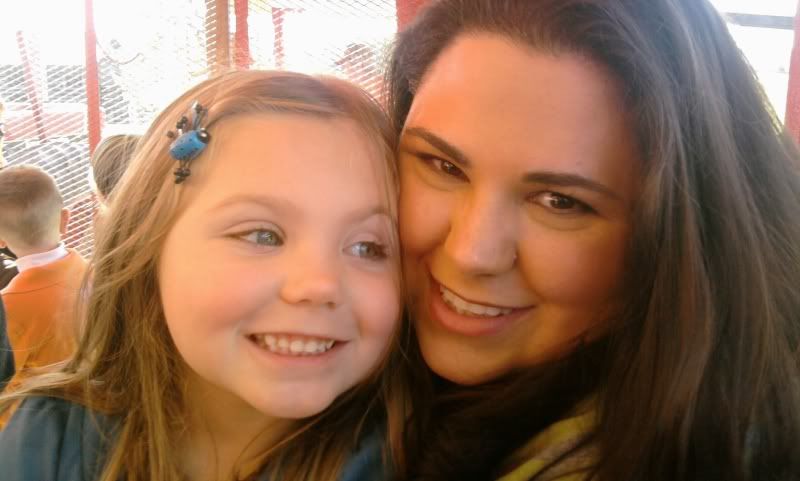 After picking our pumpkins, we went to the Sunflower field
Daddy Matt and Emily