If Jen from
Cake Wrecks
showcased homemade wrecks, and this was a cake, I would wind up on that blog in 10 seconds flat. Luckily, I have a sense of humor, and I think I could handle it. THINK.
A friend of mine, Alexis, gave me her sugar cookie and royal icing recipe today, so I decided to try my novice hand at making sugar cookies. Originally, I was just going to put cinnamon and sugar on top, but Kara began salivating, so I decided to drive her completely insane with the icing. Let's see if it takes her the full 45 to get to my house? (GPS Kara, GPS!)
I have been working on these for hours. I started making them at 6pm. What time is it now? 10:48. It's called life. Tends to get in the way. Anyway, you don't care about that! You want to see my wrecktastic cookies!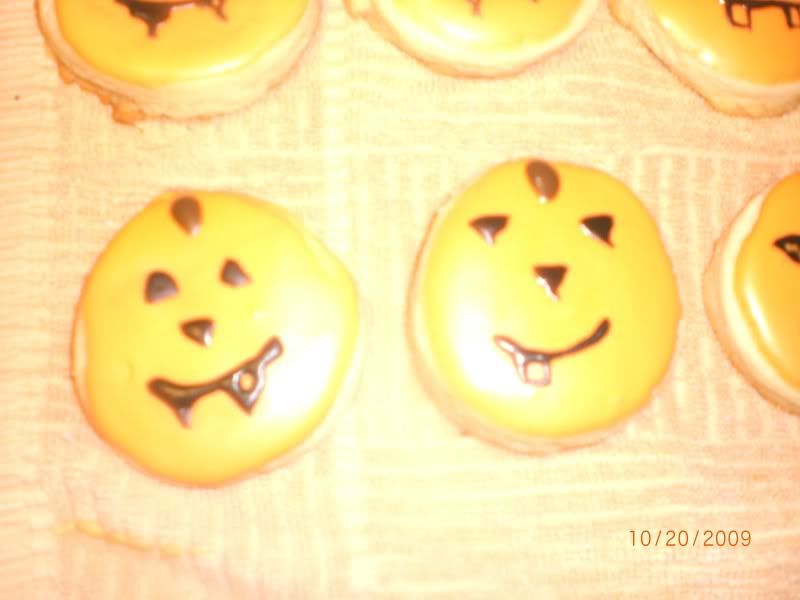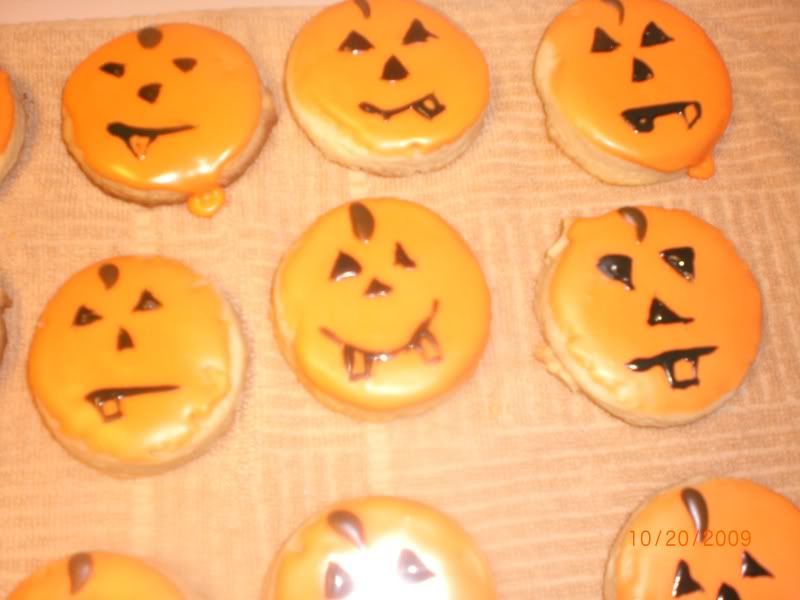 So, here we have stoner pumpkin, redneck pumpkin, wannabe vampire pumpkin. There is also a few "I don't give a damn" and happy pumpkins