In the past, I have never had a Christmas Tree of my own. I have always had what someone else wanted, or come to some twisted compromise of what I thought was beautiful, and what they thought was cool.
Hence ending up with a tree like this:
But this year, I told Matt that I was changing the color scheme. Which he was surprisingly OK with. It actually shocked me how easy he went with it, but I am sure that it had a lot to do with the fact that I was going to make the majority of the ornaments myself. And I did. Over the past month, I have been busting my ass on the ornaments, and honestly?
I will probably redo them next year. It turns out, I want them to be perfect, so any change in that adjustment is going to drive me insane. But for this year, they are absolutely beautiful, and then only thing my tree is missing is the gold beads strung around. Maybe next year.
As for Matt and the girls? They are in love with the tree. Matt never wants to change the color scheme he was once so skeptical about.
Though, he still has his doubts over the tree topper. He wanted a traditional topper, that sat on top, like an Angel. I wanted a teddy bear who just made the top few branches his own personal lounger. I would like to think we made a wonderful compromise.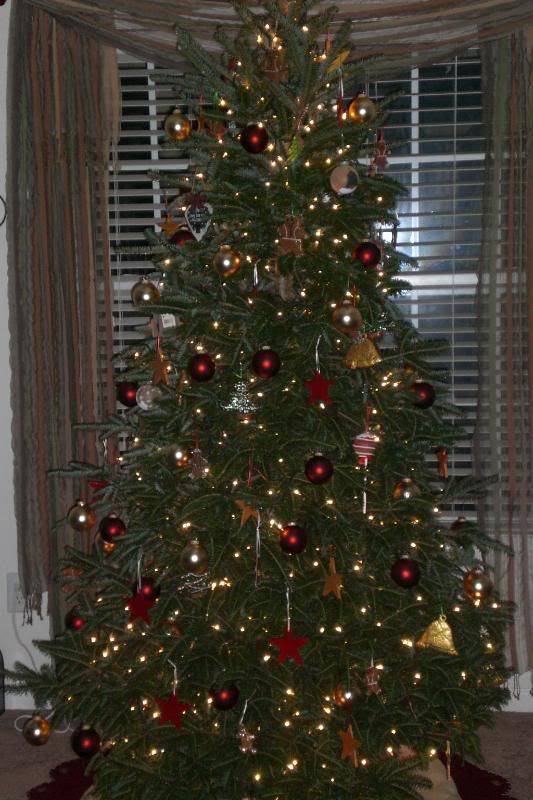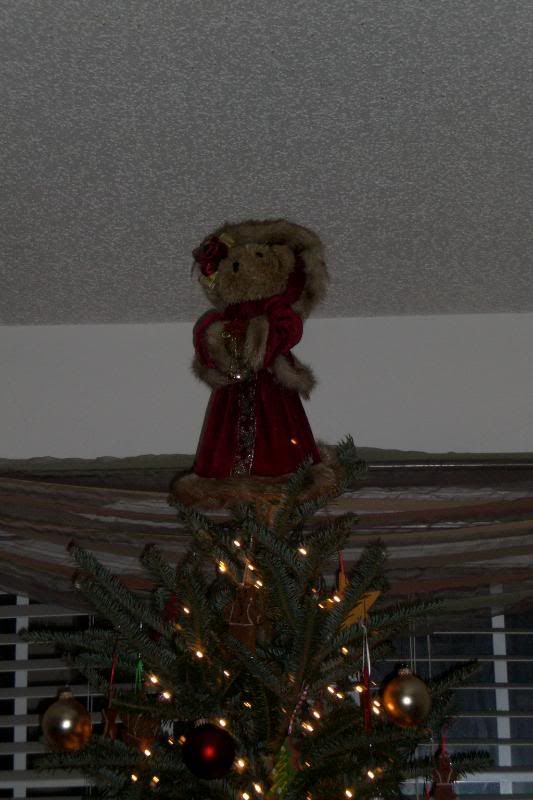 Tomorrow I will be featuring Matt's "Panther" tree.