Matt is very superstitious when it comes to football. If the panthers lose, and he is wearing a certain shirt, he will refuse to wear that shirt again on game day. Same goes for if they win. It becomes the only shirt he wears until they lose. Thank God he lets me wash the damn thing in between.
Today, he finally got his dream. We all dressed up in Panthers shirts. And since the team won, it seems that we will be having to do this EVERY Sunday now, or listen to my dear darlings whining complaints that the reason the team lost is that I didn't wear my Panthers shirt.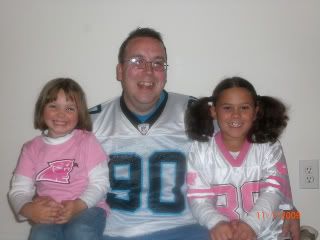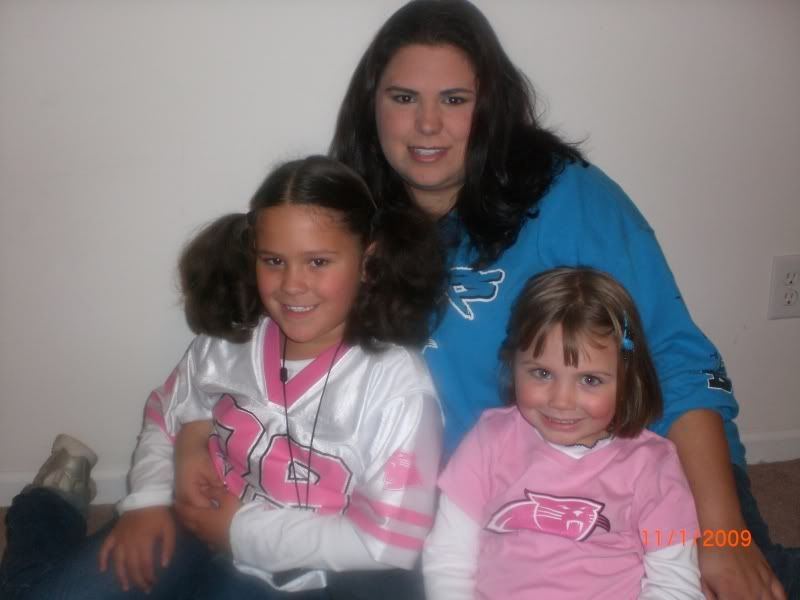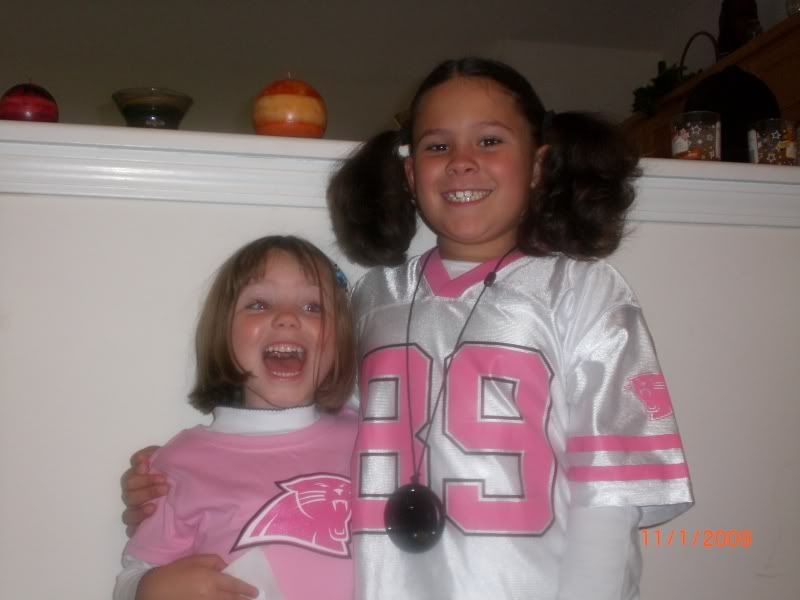 Apparently, in retribution for dressing them up in pink shirts and jerseys, the girls decided to bead their dad up. I just snapped pictures. I wasn't coming to his rescue! He made us go to Garden Ridge and CiCi's like this!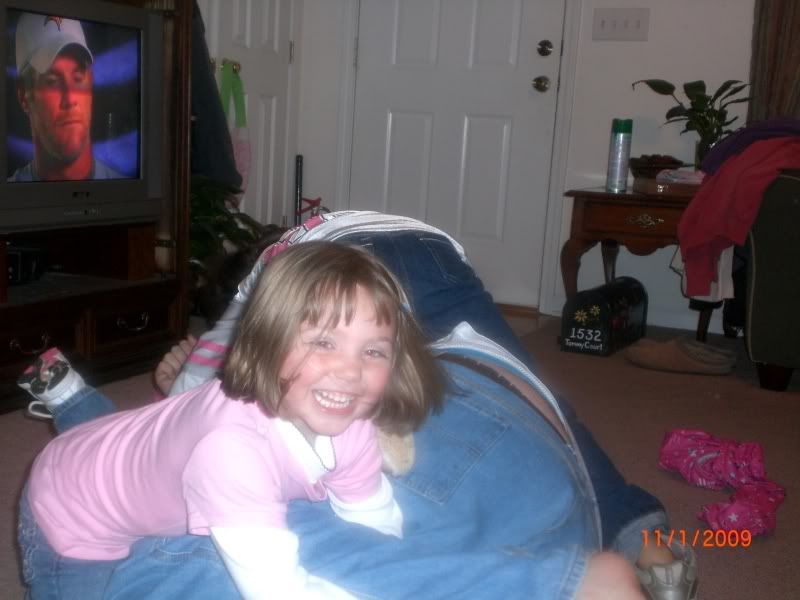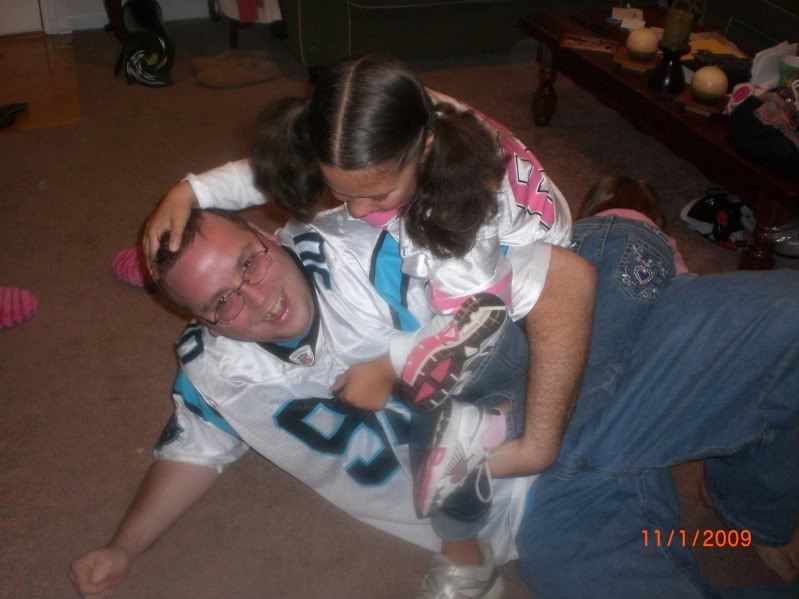 Ah... I love my crazy family. Even my superstitious husband.