Last night was the Christmas party for Matt's moms side of the family. Matt and I spent time arguing over what our white elephant gifts would be, before he finally conceded and realized the bottles of wine would work, as I still have two cases left over from the wedding, and I was kicking those bad boys out.
But, apparently, this was truly not a good idea. And my Uncle in Law (?) got a little bit wild...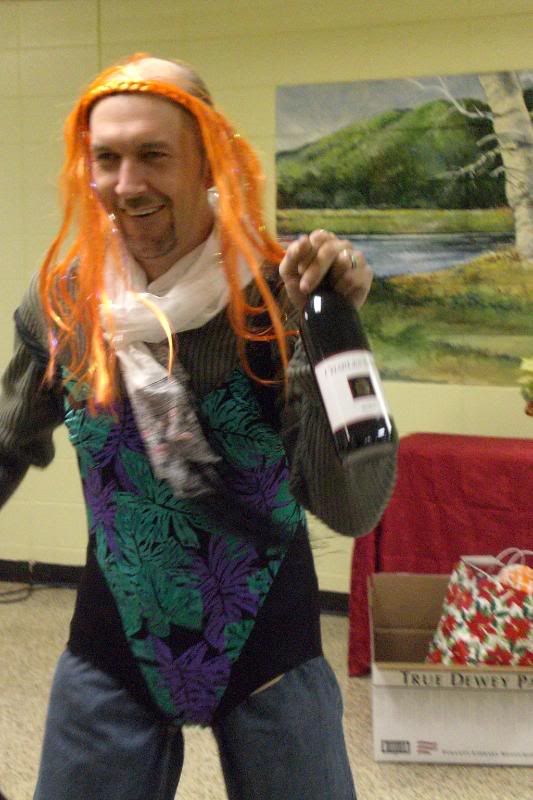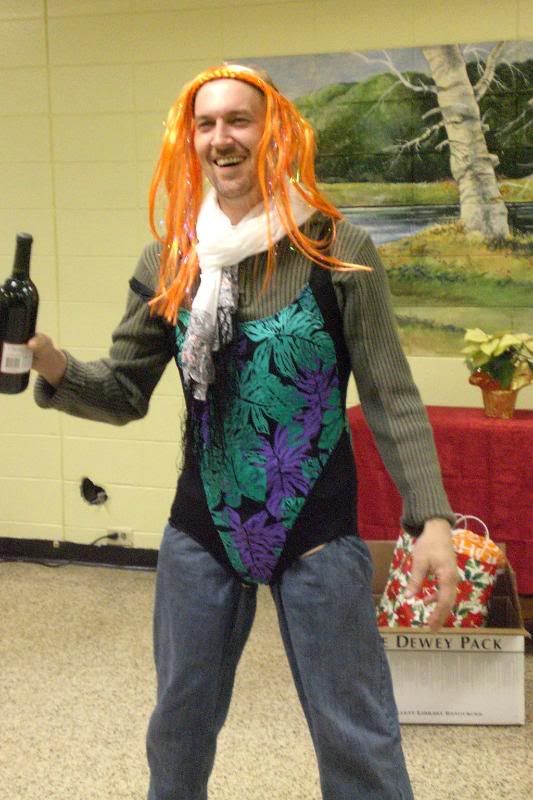 LoL. Ok, not really. But the bathing suit and the dollar store hair were other gifts, and we were having a blast. You can't get dressed up like that and not have pictures wind up on the internet.